Protect your cuts, up-dos, dyes, and more with specialized coverage.
Beauty salon insurance with your business in mind.
Whether you're a stylist working out of your home or you own a large salon with twenty stalls, your beauty salon is there to help your clients look and feel their best. No matter if they're getting their hair styled, their makeup done, or their skin treated, your clients come out feeling beautiful—most of the time. For those moments when trouble arises, make sure you have specialized beauty salon insurance to protect your business.
Liability insurance to protect your business.
Your salon likely sustains high foot traffic. For this reason, you need adequate general liability insurance limits. For example, if a customer slips on hair clippings that didn't get swept up or they get a shock from the hair dryer, they could sustain a serious injury. Basic business insurance typically provides general liability coverage. However, consider an umbrella policy to increase the limit as part of your beauty salon insurance plan. Also, remember that home insurance usually does not provide coverage for damages resulting from business operations. Therefore, for a home-based salon, consider home-based business insurance policies that typically include general liability coverage.
Opt for professional liability and product liability policies.
Providing services and potentially selling products out of your store necessitates various coverages. For instance, this includes errors and omissions (E&O) liability insurance, also called professional liability insurance, and product liability insurances. A client's hair might be damaged, their skin could react poorly to a chemical in your makeup, or they simply believe a service you provided harmed them, and they may seek damages. Similarly, if a product you sell in your salon causes such harm, a client may sue. Professional liability insurance protects you in the event you make a mistake. Product liability insurance covers you if a product you sell causes harm. Both can help cover defense costs and money awarded to the plaintiff.
Make sure your expensive equipment is insured.
Salon chairs, professional-grade styling tools, and makeup aren't cheap. Additionally, you likely own other equipment and stock supplies for use at your beauty salon. What happens if that equipment gets damaged? For instance, what do you do if all your hair dryers running at once causes your electrical circuit to overload? Systems breakdown insurance, as part of your beauty salon insurance coverage, protects your business in the event of damage to your equipment in a covered incident. Specifically, it helps you cover the costs of repairing or replacing the equipment. Broken equipment can cause your business to lose income, and in some cases, systems breakdown insurance can help cover that loss as well.
Other coverages for your business needs.
Just like any other business, there are a few basic coverages you should consider as part of your beauty salon insurance policy. For instance, commercial property insurance covers damages to property and inventory if the damage results from a covered event. Also, workers' compensation helps pay for injuries to employees while on the job. Finally, if you use a computer system for record-keeping and appointments, cyber liability insurance is a must to protect you from hackers or data breaches.
Contact us today to find out how a comprehensive beauty salon insurance plan can help protect your business.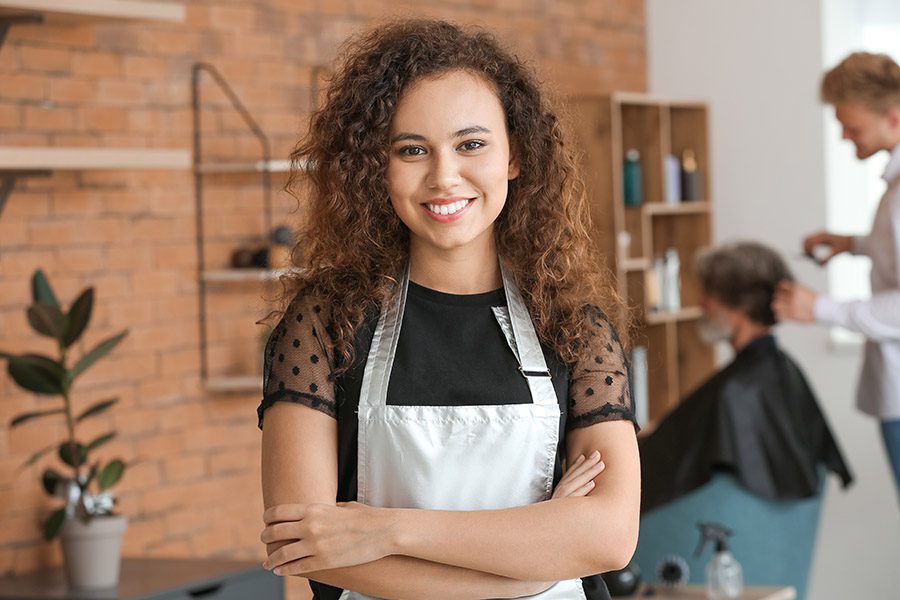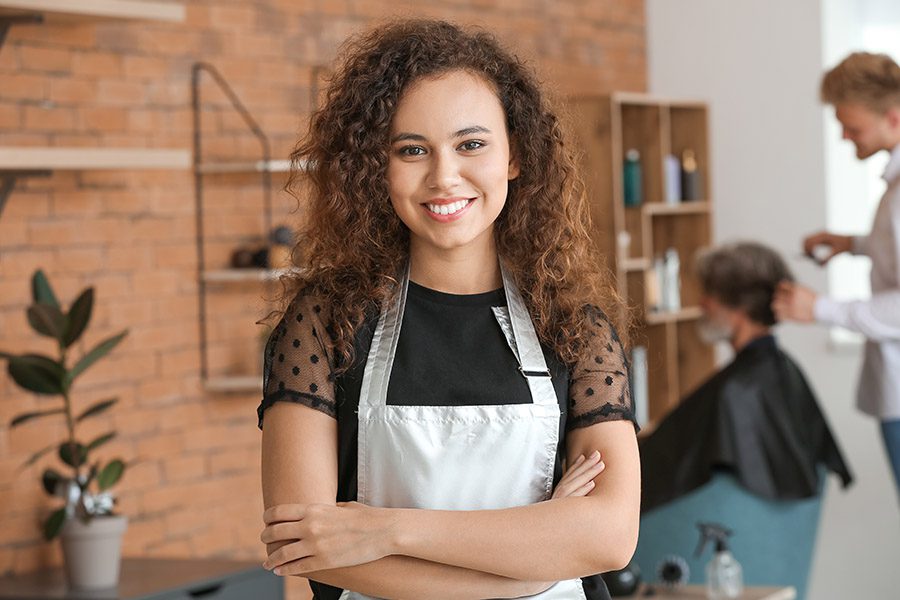 Get Started Today
As an independent agency, we are here to help you find the right Beauty Salon Insurance coverage.
Get a Quote
  Beauty Salon Insurance Quote Request
As an independent agency, we are here to help you find the right coverage.
Get a Quote
It only takes a minute to get started.
Fill out the form, we'll be in touch.

Review options with an agent.

Get the coverage you need.
Would you rather discuss this in person? Get in touch with an agent today!